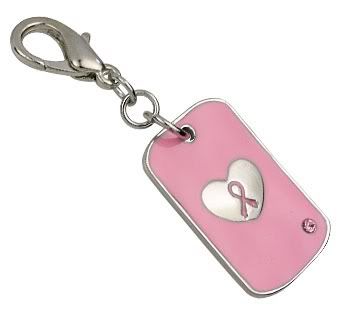 I have decided to try alternative treatment for my breast cancer. I know I'm not strong enough for chemotherapy right now. It's kind of slow but it seems to be working, so with God's help, I can still beat this.

Having breast cancer is not a joke. I am on a restricted diet, restricted activities, restricted everything. Not much of a challenge, if you ask me. Sometimes I get really depressed. My doctor said it's to be expected.He said I should try to fight the depression and not allow it to take hold or it will make my condition worse. But sometimes, it gets so bad, the pain, the worries, the expenses- they get too much to handle and I come to the point of praying for death so that
all of these can be behind me once and for all.

So to lift me up from my gloomy mood, the family decided to stay for a few days with Angie and Ralph in Sta. Rosa. They are living in a subdivision just a walking distance to Paseo De Sta. Rosa and Nuvali. That will provide some distraction at least, and a change of scene can help lift up my flagging spirits.

So we packed up and Angie's driver fetched us. It's a long drive, so I settled as best as I could, careful to find a position that will spare me from being jarred too much. Most of the time, I kept my eyes shut to keep my sanity. A lot of Filipino drivers drive with their egos and it scares the hell out of me. In one blind curve, a cargo truck overtaking a tricycle almost plowed into us, and I can't help praying for safety.

"God, please spare us from these maniacs on the road and bring us to our destination safely."

A voice in my head said:

"I thought you wanted to die?"  Must be God, He is the only one I talked to about dying.

" I was joking, God." I muttered to myself.

The voice replied, " How come I'm not laughing?"

"Where did your sense of humor go? I'm supposed to be the one to lose mine as I am the sick one here. Have a heart, Lord."

The moral lesson in this? Be careful what you pray for, you might just get it and being sorry will be too late.

We got to Angie's safely. And had a nice time, too.

Went to Tagaytay and checked out Casablanca. It's a nice wedding venue, a wedding in the sky. Check it out here:

http://www.weddinginthesky.com/venue-gold-casablancatagaytay.html

It's a private home, and a very good place for family reunions. It's quiet, has the best view overlooking Taal, and the caretakers were a bunch of nice, accommodating people. It used to be the vacation home of a family now residing in America.

Hopefully, Mitch will like it and choose it as the venue for her December wedding. I have a good feeling about that house. It calls out to something in me. Maybe because it's in the heart of one of God's amazing creations.I would like to stay there for a few days, just have a quiet, comforting time reflecting and praying and just feeling close to God. I don't know why, but I feel closest to God when I'm out in a beautiful, quiet place like this one. A house overlooking Taal lake, with the top of Taal volcano peeking out from the blue water. Wide open sky, so blue during a nice day with white, floppy clouds parading in all shapes and sizes.

All in all, it was a fun three days. Raphael had to rack his brains for so many jokes to make me laugh because he said laughter is the best medicine. He was my own personal clown and according to him, my personal cancer-buster. He declared that he is not going to let me die because we have to be together always and forever. For my eight year old grandson,always can be a very long time, but for me, time is running out. And yet, maybe God will let me borrow some more. I sure hope so.